Drinks and Gastronomic Platters
Restaurant & Bar
Discover the dining room & bar of Château du Bois Guibert
The Dining Room:
Taste fresh and regional products in the dining room & bar under the benevolent gaze of the former residents of the castle! Located between Chartres and Châteaudun, the restaurant of Bois Guibert hotel welcomes you within this 18th-century building, nestled in a 10-hectare park. Imbued with the spirit of the gourmet king Henri IV, recently renovated, it now offers a perfect blend of modern comfort, charm, and authenticity. Open for continental breakfast and tasting of our platters for dinner. The restaurant room can also be privatized for special events.
The Bar:
Come have a drink at the Bar of Château du Bois Guibert Hotel, located between Chartres and Châteaudun. With antique furniture, a cozy and intimate atmosphere, as well as comfortable Chesterfield sofas, the bar already invites you to relax in a reassuring ambiance. Moreover, it offers a diverse menu that includes, among others, the famous Chartres beer and wines from the Loire region. Furthermore, we collaborate with a Champagne house that supplies us with the finest vintages.
Fully enjoy this calm and warm place, where the authenticity of the 18th-century castle's paintings harmoniously blends with the modernity of artistic creation on the ceiling. You will also appreciate the dimmed atmosphere near the fireplace, for a relaxing moment with friends, family, or during a business meeting. In good weather, you will undoubtedly have the opportunity to enjoy the terrace. It is worth noting that our bar can also be privatized for your special events, according to your needs.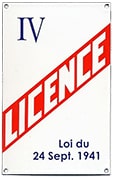 IT IS FORBIDDEN TO SELL ALCOHOL TO MINORS UNDER 18 YEARS OLD. Alcohol abuse is harmful to health, consume in moderation.
Opening Hours
Breakfast: 7:30 AM - 10:30 AM. It can also be served in your room upon request.

Gastronomic Platters: 6:30 PM - 8:00 PM